Tonia Vojtkofsky, Doctor of Clinical Psychology
I am a licensed clinical psychologist serving adult clients throughout California & Oregon through online Teletherapy.
In 2002 I began conducting psychotherapy, and in 2007 I earned a Doctorate Degree in Clinical Psychology. With 20 years of experience in the field, I have a wealth of knowledge and expertise to share. I have worked in various clinical settings with a wide range of clients including:
Citrus Counseling Services, Chief Clinical Director
Oregon State Hospital, Licensed Clinical Psychologist
Cognitive Care Solutions, Founder & President
Hoag Hospital, Neuroscience Department, Cognitive Disorder Specialist
University of California Irvine, MIND Institute, Project Scientist & Lecturer
Treatment Approach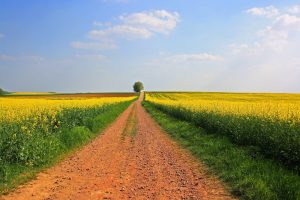 I use a variety of approaches to address my clients unique needs; including Mindfulness-Based therapies, Cognitive-Behavioral Therapy, psychodynamic and attachment-based therapies, and skills-based therapies such as Dialectical Behavior Therapy. 
There is a growing body of research that supports the practice of mindfulness in psychotherapy. Neuroscience research reveals individuals that practice these techniques are happier, more resilient, and better equipped to cope with physical, mental, and emotional struggles. It is my honor and mission to help my clients move past what's blocking them from reaching their full potential individually and in their relationships.
"What lies behind us and what lies before us are tiny matters compared to what lies within us."

– Ralph Waldo Emerson
Education & Credentials:
CA PSYC License 31919,  OR PSYC License 2947
License States: California & Oregon
Practicing Since: 2002
Education: Doctor of Clinical Psychology, 2007