There is hope.
I believe there is hope for you, no matter what you are struggling with, or how intense your suffering is. I am dedicated to providing compassionate and evidenced-based treatments that empower people to learn, grow, and heal. 
It takes courage to face our difficulties and ask for help. Together we can find strategies to help you feel better and develop the life you want to live.
---
Please contact me to schedule a free 10 minute consultation.
562-322-6701     |     Send Email: contact@DrToniaV.com
I look forward to helping you make the first step toward your well being.
---
The Benefits of Therapy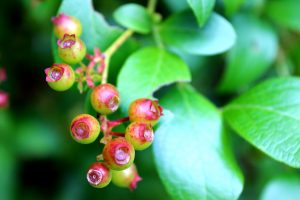 Psychotherapy can be an effective tool in providing you with the necessary support and training to overcome the challenges you face. By seeking therapy, you are taking responsibility and action to change what no longer works in your life. Many studies have shown throughout the years that psychotherapy is an effective form of treating and managing physical, mental, and emotional struggles.
Guided by the principles of neuroplasticity, I partner with clients and their other providers (when appropriate) to remove the barriers that get in the way of reaching their goals, and living the life they choose.
As an experienced psychologist and Certified Mindfulness-Based therapist, I help clients mindfully navigate symptoms of physical illness, pain, depression, anxiety, grief, anger, and other painful emotions and distorted thought patterns through mindfulness-based techniques, Cognitive-Behavioral Therapy, psychodynamic and attachment-based therapies, and skills-based therapies such as Dialectical Behavior Therapy.
I value psychotherapy that addresses the whole person. I will work with you (and your other providers when appropriate) to create a treatment plan that is customized to meet your unique needs. My goal is to help clients overcome difficulties, reach their potential, and effect real and lasting change.
"Your present circumstances don't determine where you can go; they merely determine where you start."

– Nido Qubein